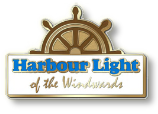 Distinctively Christian radio for the whole family
Bible teaching, preaching, music, drama, news and more!



DVR/Live Stream

Flash
TuneIn
Click a player to Listen! >
Streema
13 March, 2017
Dear Citizens of Heaven,
Greetings in the Name of our glorified Saviour and soon-coming King, the Lord Jesus Christ. May God's grace and peace be yours in the fullest measure to enable you to let your life shine for Christ and take your firm stand on the Word of God in these dark days. But you are a chosen race, a royal priesthood, a holy nation, a people for God's own possession, so that you may proclaim the excellencies of Him who has called you out of darkness into His marvelous light. 1Peter 2:9
"Updating" has begun! We thank the Lord for those who joined the Camfields in helping us to begin updating some of our equipment. The Lord provided enough funds to replace our 12-year-old copier/printer. Since the Lord had also provided most of the funds needed for another small generator to update our power, I added the generator to the request for import concession. Both were granted very quickly! Praise the Lord for the safe arrival of our "new" 2-year-old copier/printer. It came just in time for us to print Bible study booklets and other materials for an adult church Bible study group in St. Vincent. A new little generator has been ordered trusting the Lord to provide what is lacking through the sale of our big generator which is no longer needed.
We have not been without struggles this past month. The on-air computer's hard drive crashed during the night a couple of weeks ago. Last week, the transmitter would not stay on. I found that a tuning capacitor was failing at the tower tuning unit. Another one was ordered, and the Lord brought it here Friday afternoon, in less than three days! The local customs officer allowed me to take it directly to the station to get us back on the air since they were closing for the day and to return today to take care of paying the duty. I had no concession for that, but they kindly gave us a 50% discount on the duty, praise the Lord! We are back to full power but there is another minor problem yet to solve. Please pray for wisdom to solve it and for the protection of the transmitter.
The Lord has provided some help for us and has given us an opportunity for us to be a help to others. Ken Grimm, who has been here several times before on mission teams, is planning to come in May to help us with tower maintenance. Students and parents of Harbour Light Christian Academy enjoyed a fun "sports" day this past Saturday. We are also anticipating our first young couple's retreat next month during the Easter break, and the venue will be the school facilities. Please pray for Brother Albert Forsyth of Grenada as he leads several young couples to see God's purpose for their individual lives and His beautiful design for marriage and the family. I have been providing some programming and technical consulting assistance to a small missionary work in Liberia, West Africa, which has recently been granted a license to begin a low power FM station there. Pray for God's continued provision and timing for this new Christian radio voice. Also, April 9th through the 16th , we will be hosting another "Spring Radio Bible Conference" from Foundations Bible College. The theme will be "Christ, The Servant of God" Mark your calendar and join us for this wonderful time of hearing the preached Word of Christ!
Finally, "Mama C" (Arlene Cornelius) is doing well in the USA and joins Richard & Francina along with Leroy and me with our families in sending you our greetings. Thank you very much for your faithful prayers and generous support. Please pray with me concerning a "furlough" for our family. Pray that God will show us His will and His time by providing all that is necessary for us to be away for a number of months. God called us to serve Him here more than 27 years ago. But God has called each one of us from before the foundation of the world to be His unique possession; to fulfill a calling that requires us to be holy – set apart; to renounce and be delivered from the darkness of this evil age, and to proclaim – broadcast! – the excellent Light of Who He is as revealed in His Word. May God richly bless you as you fellowship with us in this holy calling of...
Spreading the WORD,
Randy Cornelius & Staff
1 Chronicles 28:9-10a